For nearly 20 years, Quest has been a family-owned and operated jewelry store with an established reputation for fine custom designed jewelry.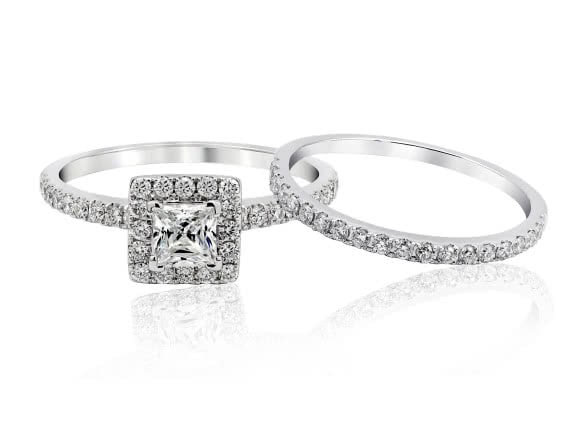 Dedication and Expertise
From the very beginning, elite jewelry retailers recognized our designers' skills and proficiency as being among the best. This recognition allowed Quest Fine Jewelers to quickly become the exclusive designer for these vendors. Working behind the scenes for many years, our designers created one-of-a-kind, custom design pieces for these merchants and further established Quest's reputation as being the best source for quality, custom made pieces.
Collaborative Custom Design
Quest now offers its custom design services directly to the public. Have a specific design in mind? Perhaps a ring you've been dreaming about or a necklace you can no longer live without? Quest has five Master Jewelers-with over 50 years combined experience-on staff who are available to meet with you to discuss your vision and talk about the design. We pride ourselves on the collaborative nature of our custom design process and involve the customer in all aspects of the creation, from inception until final delivery. Our jewelers, along with our design specialists and our stone and precious metals buyers, make up an experienced design team that will work with you to bring your vision to life. Our entire staff is focused on and driven by expertise, integrity, and a desire for perfection.
State-of-the-Art Technology
In addition to our staff capabilities, Quest Fine Jewelers has all the necessary technologies in house, eliminating the need to outsource your design and ensuring your jewelry is created completely on-site. In order to create your design, we use the very latest jewelry design and manufacturing technologies. Computer-aided design/computer-aided machinery (CAD/CAM) allows our skilled designers to render 3D images of your pieces and designs. From these computer renditions, our designers create intricate wax models of each piece. Further along in the design process, we use laser welding and induction/pressure casting, innovative techniques that ultimately provide our customers with the finest quality custom designed pieces and, more importantly, a tangible interpretation of their original inspiration.
Limitless Design Options
To create your custom design pieces, we use only the finest diamonds, stones, and precious metals. Quest Fine Jewelers can obtain diamonds in any shape, size, color, or quality. All of our diamonds are certified by the American Gem Society (AGS), Gemological Institute of America (GIA), and the European Gemological Laboratory (EGL). Our sapphires, rubies, emeralds, and other stones are the finest and we offer only 95/5 platinum-the highest purity of platinum in the jewelry industry.
Convenience
If you are interested in coming in and discussing a custom design, or if you just want to see what Quest Fine Jewelers has to offer, stop by our store at any time. We are located just minutes away from Tyson's Corner, Virginia. If you would like to visit us using the Metro orange line, we'll be glad to arrange transportation to and from the Dunn Loring station.